SLAP...Todd Francis
The latest issue of SLAP Magazine features Todd Francis in their ongoing Portfolio series.
..."Todd is responsible for some of this industry's most recognized and influential art; he'll just never admit it."
15 years strong, only for skateboarding. Thanks Todd.
Nice and consistent coverage and once again, Isaac McKay-Randozzi brings you the interview. Get one off your newstand or order your subscription from their shop.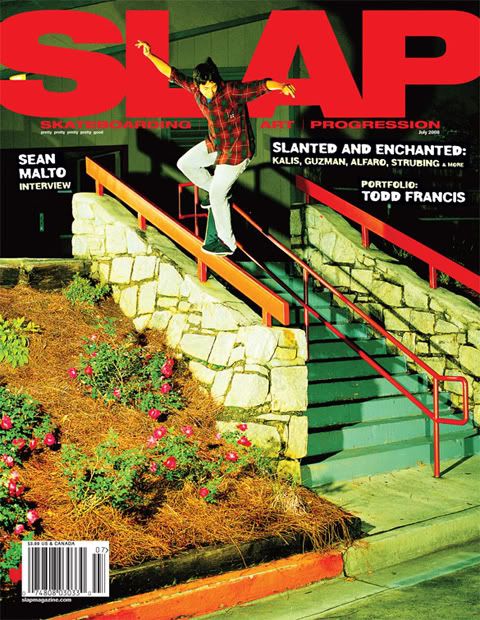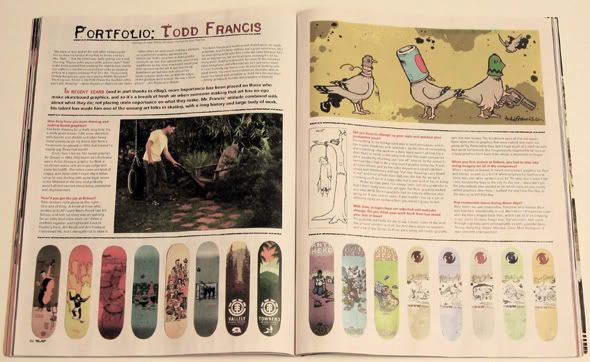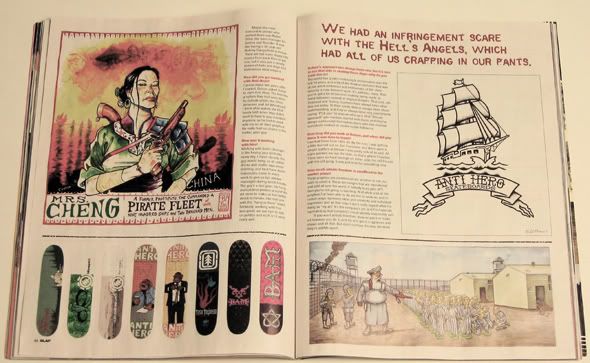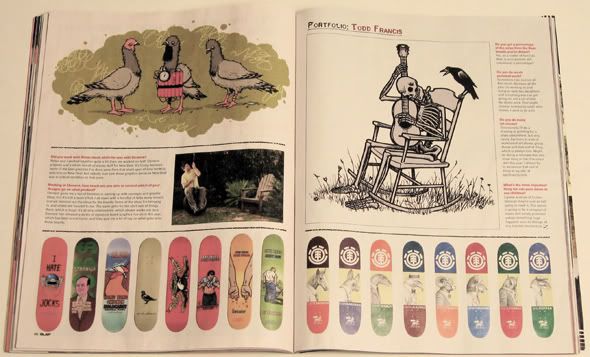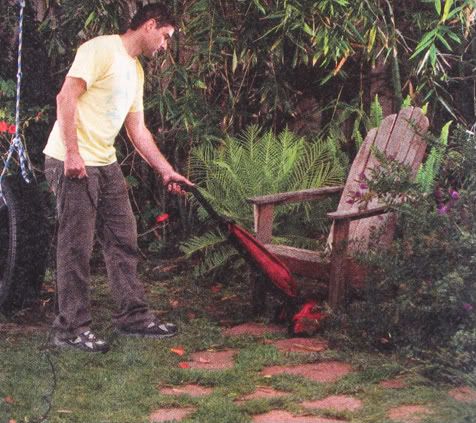 Todd's rocking the Solitary Arts yellow bird t-shirt. Not sure if anyone else noticed it but I did. Thanks Todd.
All original artwork by Todd Francis is exclusively represented at equaldist.com @ 3131 Clement.

kenny forever
↓
solitary arts
mini skate shop
↓
jef hartsel
↓

bob lake
↓
ez ryder
is jef hartsel and jay adams
↓



geoff mcfetridge
interviews yong-ki chang
↓


our inclusion
in stuff
↓


equal dist. is
yong-ki chang
in the bay area
↓
champion don't stop
is geoff mcfetridge
in atwater village
↓